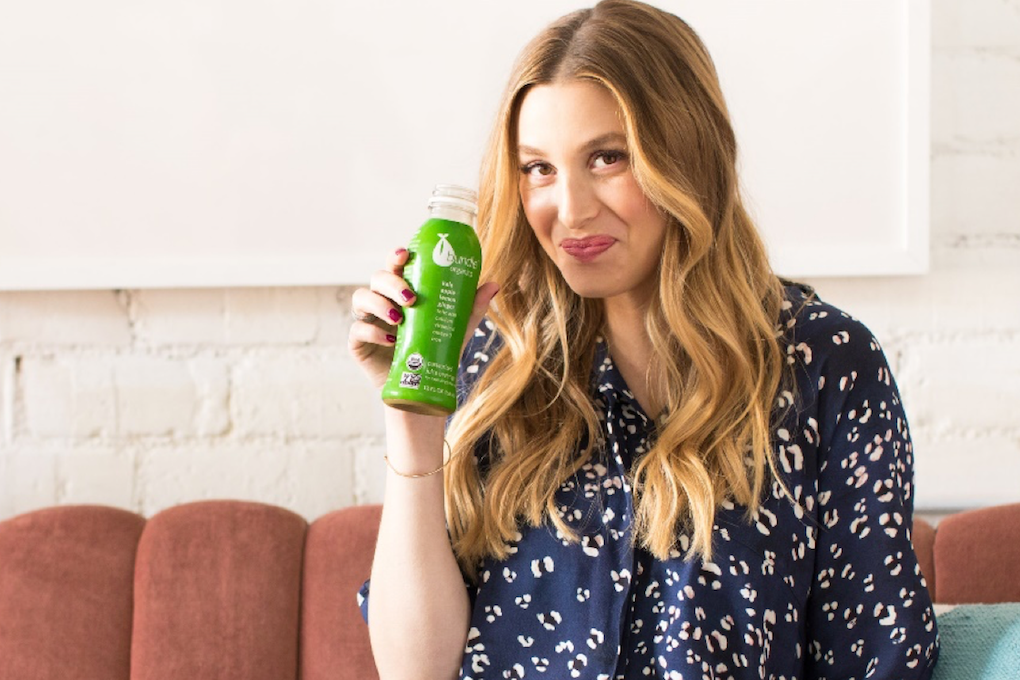 Whitney Port talks her pregnancy and nutrition
Since the start of her pregnancy, Whitney has shown no signs of slowing down – creating a blog and Youtube series dedicated to sharing both the joy and challenges of expecting her first baby and taking on a leading role at Bundle Organics as the Company's Chief Brand Director. She keeps up her energy and manages cravings with a fridge stocked with healthy proteins and leafy greens, but one thing she had to give up was her beloved green juices. 
As most expecting moms know, unpasteurized products are one of the first to go once the little stick reads blue. This means a 9-month dry spell from the juices that are a quick, delicious, and nutritious go-to for any busy person. Whitney didn't want to give them up, however: "I wanted to drink juice while pregnant" she noted in a recent interview.
Luckily, there's a solution. Bundle Organics offers fresh, nutrient-dense, pasteurized juices and teas that designed specifically for the expecting and nursing moms out there. Created in consultation with OB-GYNs and nutritionists, Bundle juices contain essential nutrients for both mom and baby. Their flash pasteurization process ensures that flavour and nutrition are retained. What's more, they are organic and non-GMO!
The juices come in three flavors – Kale Apple, Dark Berries, and Orange Carrot. Whitney's favourite? The Orange Carrot. "It's so refreshing and pleasing to the palate, so it's great for everyone."
Since becoming pregnant, Whitney has also found that like many women, she is iron-deficient, so she has been packing her diet with lots of red meats and leafy greens like spinach and kale. She's also been using Bundle Organics juices to for an extra boost of iron while staying hydrated at the same time. 
Whitney would be the first to admit that, while a great journey, pregnancy can be hard both emotionally and physically. But companies like Bundle make it easier to keep a normal routine, and through her blog she has been able to find such a supportive community cheering for her every step of the way.