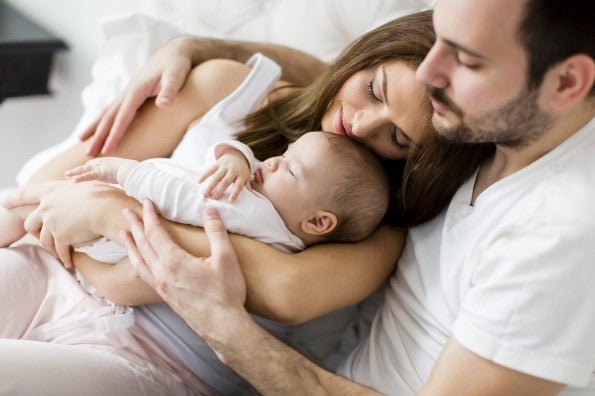 Resetting our expectations of parental leave
In a recent Time Health article, "Women are Judged Whether They Take Maternity Leave or Not," research has found that whether or not a new mom takes maternity leave affects what her coworkers think about her.  If she takes it, she's seen as "less committed and competent at work." If she doesn't, she's "judged to be a worse parent, a less desirable partner and a less caring person." Wow, talk about damned if you do, damned if you don't!
One of the problems we see is that new parents are coming back to work more tired and stressed than before.  And it's not just the new mom who suffers. Research shows that up to 25.5% of fathers with babies aged 3-6 months showed signs of depression. These statistics force us to acknowledge that it's the family showing the signs of stress and adjustment; not just mom
While we've come far in promoting equality for women, we've also have thrown out so much with the bathwater in the process. One of our great losses is the support systems that traditionally surrounded a new family during the postpartum period, which is a time of natural transition and stress.
Without this support system, new parents are doing more on their own than generations before. Taking care of the newborn around the clock, keeping the house running with laundry, cooking, cleaning, paying the bills, buying groceries – all while often sleep deprived and undernourished.
If we want to change the attitudes towards parents who take parental leave, we need to show that the time away was well spent resting, restoring and reviving. Maternity leave is often given as a form of medical leave – it is expected of new moms to treat it as if she's recovering from other types of surgeries; with lots of rest, support and care.
That means doing less, not adding on more.