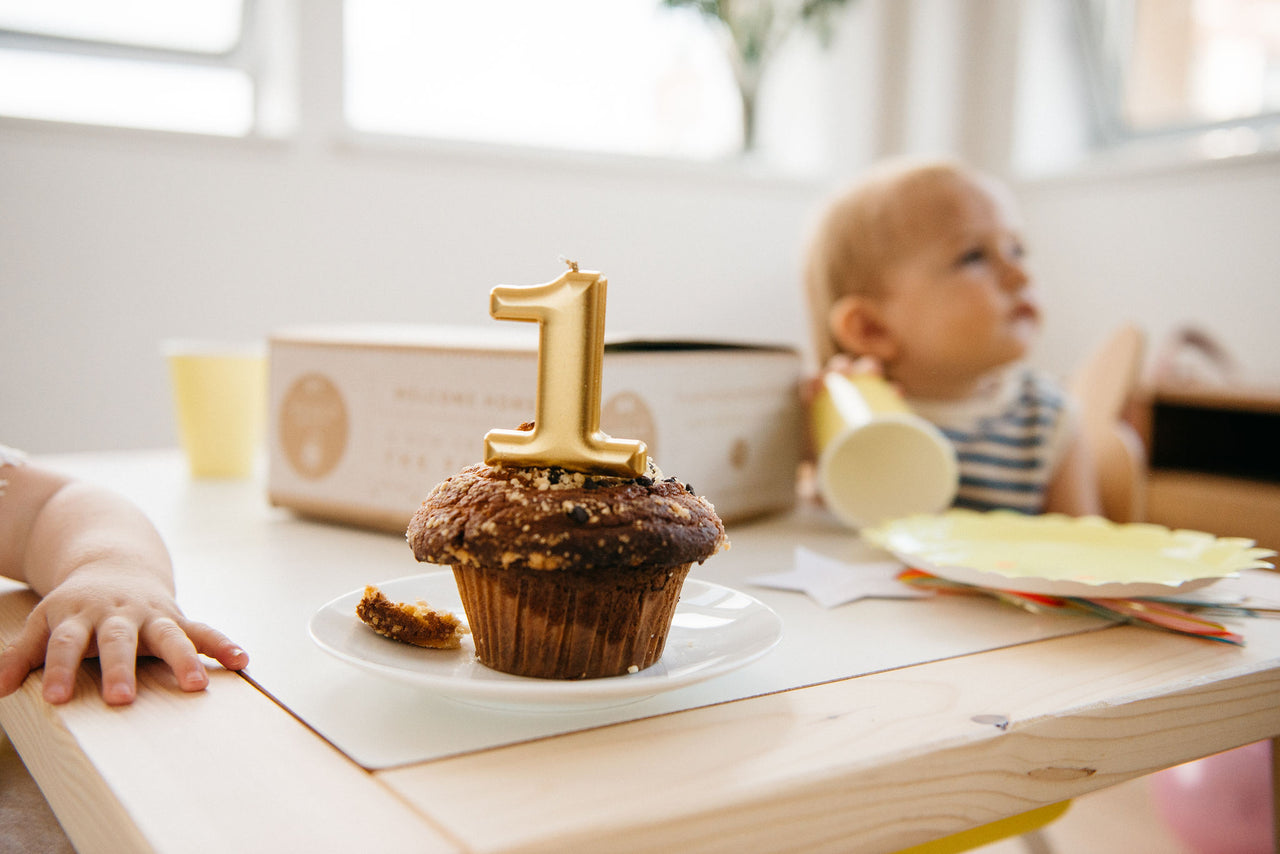 Milk Alternatives for Toddlers
Some parents want to avoid cow's milk for their toddlers, for a variety of reasons. Some children have an allergic reaction to the proteins in cow's milk, or may have trouble digesting it easily. Some parents simply want to find an alternative to a dairy product.
Whatever the reason for avoiding cow's milk, the important thing to keep in mind is that you'll need to choose an alternative that gives your child the nutrition they need.
Alternatives to Cow's Milk for Toddlers
We've chosen to partner with two companies offering alternatives to cow's milk: Kabrita USA and Else Nutrition. Kabrita USA's products are made with Goat Milk, and Else Nutrition makes plant-based products.
Goat Milk Formula for Toddlers
Goat Milk has been a more common milk option in other parts of the world compared to the US, where it has been less widely used. But has grown in popularity in the US over the past several years, and we're bringing you samples from Kabrita USA to try with your toddler.
There are differences and similarities between cow's milk, goat's milk, and human milk: they all have proteins, like whey and casein, but each of those proteins, especially the caseins, behave differently in our stomachs – not just in adults, but also in the stomachs of babies and toddlers.
Some people have sensitivities to the casein proteins in cow's milk – and maybe even allergies to them. If that's the case for your family or baby, you may seek out alternatives. Goat milk proteins seem to behave differently in our stomachs, and that may be why they seem to be easier to digest.
Kabrita USA believes that Goat's Milk is generally "gentle, easy to digest, and well-tolerated," and that's why they feel strongly about the products they make for toddlers. Manufactured in Europe, these products have no GMOs.
Kabrita USA makes a Goat Milk Toddler formula which is designed for toddlers aged 12-24 months, a Goat Milk Porridge, which is designed for 8 months and up, and can be used as a porridge or as a baking ingredient, and a Snack Puff with Goat Cheese, which is designed for 9 months and up.
The Goat Milk Porridge is a versatile food that can be served to your toddler at home or on-the-go, since it only needs to be mixed with water. One mom we talked to would pack it up in a cup and take it with her when she went to the park with her son. If he got hungry while they were out, she could mix up some porridge with water from her water bottle and feed him quickly and easily.
You'll find one of these Kabrita USA products in our Baby Food Sample Box. Redeem yours now!
Plant Based Formula for Toddlers
Many parents want to find a Plant based milk formula for their child, and again, there are many reasons a family may choose this. Some families follow a vegetarian or vegan lifestyle and want their children to do so as well, and some parents are looking for Clean Label foods to feed their family.
Else Nutrition makes plant-based toddler formulas, for ages 12 months and up, made with a blend of three whole plants, and is the first clean label, plant-based, and nutrient-dense drink for complete nutrition beyond the first year. Else Nutrition uses buckwheat, almond, and tapioca, and adds key vitamins and minerals children this age need.
Else Nutrition Toddler Formulas were created to fill a gap in the marketplace for parents of children who either cannot tolerate cow's milk and soy milk formulas, or who are looking for a plant-based alternative. Since Else is dairy-free and soy-free, it may be an alternative for those suffering from cow milk and soy allergies, sensitivities and lactose intolerance.
These formulas are made in the United States, from organically-grown ingredients sourced from both the United States and Europe, and they offer a cleaner, more sustainable way for parents to feed their children. Also of note, there are no animal-derived ingredients nor any GMOs in the Else products. Else toddler formulas are USDA Certified Organic, and they are kosher certified as well.
All of the protein, fat and carbohydrates in the Else Nutrition formulas are obtained directly from the three core ingredients, and the way they process the plants allows the micronutrients to come through.
Choosing an Alternative to Cow's Milk for your Toddler
The American Academy of Pediatrics recommends "breastfeeding as the sole source of nutrition for your baby for about the first 6 months" of their lives, if possible, and that cow's milk or other dairy products (or a milk alternative formula) is not introduced before then.
No matter what product you choose to feed your little one, we feel strongly that every parent should know what's in those products and what isn't. You'll need to become an expert label-reader to truly know what you're feeding your baby.
There may be things you don't want to see in any food products you give your child, like added sugars, which the American Academy of Peds says no child needs. You may also want to look for (and avoid) things like heavy metals, GMOs, or other things that don't feel right to you.
And conversely, there are nutrients you should be looking for that you do want your child to have when you choose a food product, like vitamins and minerals their bodies need.
As always, consult your child's pediatrician when it comes to choosing what to feed your baby. 
Disclaimer: This article does not constitute medical advice. It is purely informational. Note that the formulas from these two companies have been approved by the FDA for use with toddlers 12 months and up.