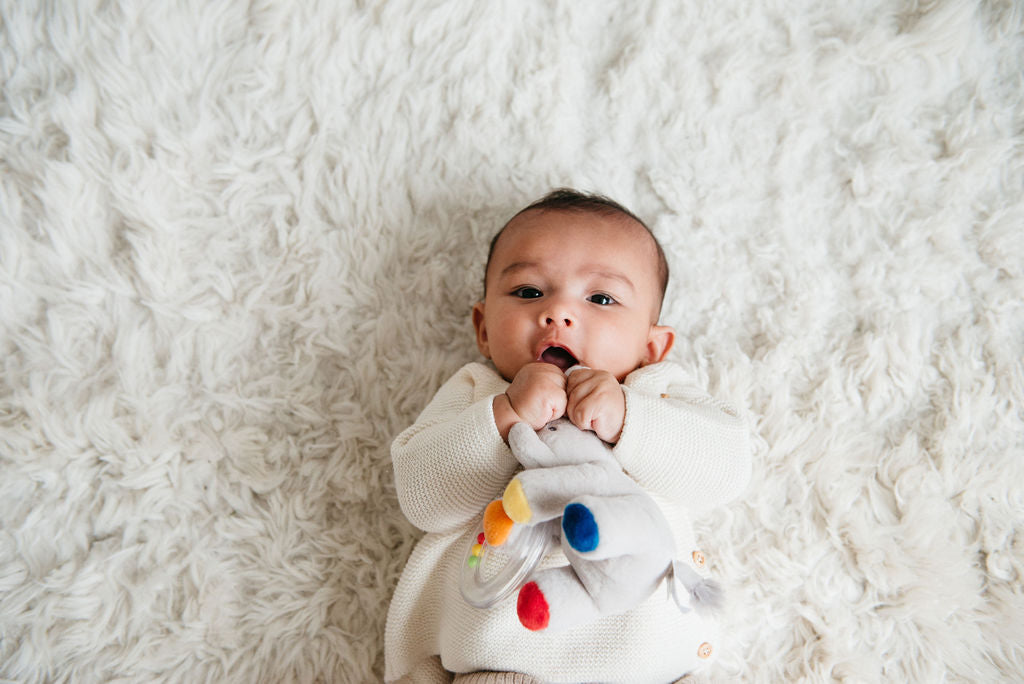 Home or Away: 5 Tips for Easier Diaper Changes
Diaper duty: one of the most fundamental parts of parenting. And while you may not be super familiar with diapering now, you'll be a pro in no time. 
Still, it can be daunting to know what you need before your baby is even here. That's why we've assembled some of our best tips for making sure you've got what you need to keep your baby dry and happy - at home or on the go. 
Keep Essentials Handy
No matter where you are, knowing you have what you need to change your little one makes the process easier. 
At home, creating a dedicated changing area where you can hunker down each time your pipsqueak needs a new diaper makes diapering a cinch. 
And we say handy, we mean it! Having everything within arms reach in a predictable spot means you won't have to take your eyes off your little one, making diapering safer and more comfortable. 
Choose the Right Surface
For an at-home changing station, you'll want to find a surface that's 36 to 43 inches from the floor. This can help keep your back from the strain of hunching over. 
Whatever surface you choose should have sturdy legs so it doesn't wobble when there's a squirming baby on top. And, be sure to top it with a belted changing pad (either flat or contoured) to help keep your baby comfy. 
Pack  Your Bags
On the go, you'll want to keep a bag of essentials stocked and ready at all times. We like the __ diaper bag, but this one is really up to you. 
Whichever bag you choose, make sure it's got these items in it at all times: 
Changing pad

Diapers 

Wipes

Purell singles hand sanitizer (in your Pregnancy Sample box) 
Travel size diaper rash cream (the perfectly sized Aquaphor version is in your Pregnancy Sample Box) 

A change of clothes 

Wetbag (to dispose of dirty diapers at home)
Make It Matter
Those few minutes you're spending changing your baby add up. 
Say your baby needs a diaper change 8 times per day and each change takes 5 minutes. That means you'll spend a whopping 242 hours changing them before their first birthday.
Take time to make changing a bonding moment. Adding a massage, looking into your baby's eyes, or singing a song to your little one can make it meaningful for you both. 
Always Have Spares
Having an extra set of diapers and other essentials in your changing station or diaper bag can be a lifesaver. Trust us, there are few things worse than not having enough diapers in the middle of the night when the nearest 24-hour pharmacy is 10 miles away.