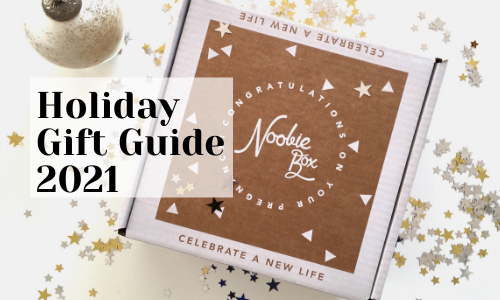 Holiday Gift Guide 2021
The Holidays are coming and we want you to be ready! Whatever holidays you and your family celebrate, they will be here before you know it, so now's the time to start planning your gifts and getting ideas. 
These days, shipping can be delayed, which is all the more reason to shop as early as possible.
We've got gift ideas for the whole family, with some of our favorite things we've loved receiving over the years, as well as some things that are still on our wish lists! Be sure to look for special gift ideas from some of our partners, too.
Holiday Dates 2021
This year, Hanukkah begins on Sunday evening, November 28th, and runs through Monday, December 6th. Christmas falls on a Saturday this year, December 25th.  Kwanzaa begins on Sunday, December 26th and runs through Saturday, January 1st, 2022. Other shopping days to note are: Black Friday is November 26th, Small Business Saturday is November 27th, and Cyber Monday is November 29th.
This post contains affiliate links.
10 Gift Ideas for Pregnant Moms
A Gift Guide for Pregnant Moms could pretty much start and end with a gift certificate for pregnancy massages, since growing a baby inside your body can result in aches and pains you never knew you could have. (At least it did for us.) Making a pregnant woman FEEL good is about as good a gift as you can give.
But we know that massages may not be as high on everyone's list as ours (ahem), so we've added a bunch of ideas that can be packaged up and delivered, either in person or by carrier.
1. Our Pregnancy Sample Box
Our signature Pregnancy Sample Box is free (just pay for shipping) and can be ordered once during each pregnancy. It's filled with terrific samples of products you're going to need (and love), and will get you started on your journey into parenthood by introducing you to some of our favorite brands. Click over to the product page for more info.
2. Pregnancy Massage Gift Certificate
As we mentioned, pregnancy is a wonderful thing, but the changes it makes to your body can be downright painful sometimes. Find a day spa nearby and get her a gift certificate for a massage from a skilled technician and she'll be a very happy camper. Heck, get her several of them!
3. Theragun Massager
For those times when she can't get to a day spa, the Theragun Massager will take care of those pain points - on demand. They come in several sizes and prices, and are used by elite athletes for muscle soreness and recovery. Doesn't the pregnant mom in your life deserve the same treatment?
4. Pregnancy Pillow
We are big fans of sleep around here, and no one needs more and better sleep than a pregnant woman. However, the changing size of her body as the baby grows makes it nearly impossible to get comfortable in bed without a terrific body pillow. This one from the Pregnancy Pillow Company is Totally Worth It. 
5. Pregnancy Journal
We hate to be the kinds of moms who tell you how much more time you'll have to yourself before the baby comes, but it's 100% accurate, so take our advice while you can! This time while you're pregnant is an opportunity to focus on you. If the pregnant woman you're shopping for already keeps a journal, get her a new one that's just for this time pre-baby, and because you can never have enough! If she's never journaled, this is a great time for her to start. Later you can look back on your pregnancy and see where you were at.
6. Fuzzy Slippers
Whether the pregnant mom on your list is simply accustomed to her feet being pampered or she quite possibly has trouble reaching them due to the large baby inside her body getting in the way, she'll appreciate these super cozy slippers that we found on Amazon.
7. Tickets to the Movies
If she's not a Cinephile, then get her tickets to the Theater, the Opera, the Symphony, or whatever live production she prefers, and hey, maybe make it a special occasion! Once the baby arrives, going out will mean getting a sitter, or maybe not even being able to go at all, so (here we go again): go out now and enjoy this brief period before you've got to plan around another human's needs. Enjoy!
8. New Outfit (or Two) from Hatch Collection
Her body has changed its shape and likely most of her existing wardrobe doesn't fit anymore, but that's no excuse to stop being stylish! Pick out something she'd like from Hatch Maternity Collection, or get her a gift certificate so she can do the shopping herself. Bonus: see our article about when to buy a Maternity Bra and Nursing Bra, because she's going to need those, too.
9. Tea Drops Gift Set
Tea Drops is a super cool new way to enjoy having tea, whether you like it hot, cold, or chai! Founded by a woman who loves tea, their vibe and aesthetic are perfect for a special gift – and they have lots of caffeine-free options for while you're pregnant. They've even got a membership. 
10. Babymoon
Here we go again - and sorry for the broken record, but... if you're early enough in your pregnancy that you feel comfortable doing this, then this is the time to travel! Traveling with a baby or a toddler can be, well, challenging to say the least, so getting out there now is smart! Whether you go with your partner or your best pals, the gift of a trip somewhere will help you create memories that will last forever. Check out our article for 5 Babymoon ideas – and use Booking.com to find the best fares.
10 Gift Ideas for New Moms
If we could package up a good night's Sleep and give it to new moms, that would probably be the ultimate gift, but sadly, it's not an option. However, a sleep training course for her new little one is something to consider!
Also, see above because some of the gift ideas for pregnant women are still perfectly great ideas for new moms. Massages, for example. Or Entire Spa Days for that matter.
Getting a good night's sleep is a basic need for all of us, but parents may be most at risk of not getting the sleep they need, courtesy of their little ones. Our friend Jenni June, an amazing Certified Child and Family Sleep Consultant, has created a new online course to help everyone get the rest they need.
2. Meal Delivery
Taking care of a newborn is a time-consuming affair, so any thing you can do to help make a new Mom's life easier is a terrific gift! Home Chef makes mealtime easy as pie, by delivering pre-portioned meals that require little to no prep time, and eliminate the need for grocery shopping time, too. Tasty, easy and practically done-for-you, and the price point means you'll be saving money compared to getting take out.
Like we said, newborns are going to take up most of your time and energy as a parent because they rely on the adults who care for them for everything! If you can take over for Mom, even for an hour or two, you'll really be giving her a wonderful gift: time to herself!
4. Gift certificate for her hair stylist or facialist
Every new mom feels like she needs a makeover. It's not true, but she may feel that way, and she would probably love to visit her favorite Hair salon or facial spa, so why not give her a gift certificate?  You could combine this gift with the gift of time, like by taking care of her baby while she goes to her appointment, and you'll rack up major points in the bargain.
5. Streaming service subscription
It's a pretty sure bet that this new mom will be up in the middle of the night with her baby at least a thousand times, and while she's up feeding the baby she could probably be watching the latest show on the latest streaming service. Why not give her a gift certificate to Netflix or Hulu? Buy her a month, buy her a year - she's going to have plenty of time to watch in those late-night hours!
6. Mom necklace or bracelet with baby's name and birthstone
Give a new mom the gift of sentiment. Get her a beautiful necklace or bracelet with her baby's name on it, and maybe her baby's birthstone, too. Or if you're purchasing ahead of time, or you'd rather not use the baby's name, just say Mom.
7. Sleep Mask
New moms need sleep, too, and while they may get not a lot of sleep, the sleep they do get should be optimized whenever possible. Why not choose a weighted sleep mask, like one from nodpod, so she can get some deep ZZZs.
8. 99 walks membership
Sign her up for 99 Walks - and get 1 month FREE! This terrific app allows moms to start getting back in shape even while they're pushing their baby in a stroller. Walking is something pretty much everyone can do, no matter what fitness level you're at, and this app makes it fun. There are walking packs you can join, personal goals you can set, and when you hit those goals, you'll be rewarded with a beautiful bracelet.
9. Zulily
Give her a Zulily gift card. This is an ideal gift for pretty much anyone on your list, but especially for new Moms, as her body changes from what it was like during her pregnancy. Her clothing size will likely change multiple times over the next few years, and so will her fashion choices. Zulily offers fantastic deals on fantastic fashions, letting Mom stay stylish on a budget. 
10 Gift Ideas for Newborn Babies
A Baby's first Holiday can be so sweet. For the people around her. Let's face it: your new baby won't have a clue what's happening, but you will. It's a great opportunity for new parents to celebrate the family that they've started.
And Babies are perfect to buy gifts for because they will never return them! But they're also just fun to buy for because they're babies and they're adorable.
1. Start a Upromise account
We recommend starting a Upromise account for your baby's college fund as soon as they're born, and yes, we know it sounds crazy - it sounds like it's too early - but trust us when we tell you, it's going to be very expensive to pay for college and the sooner you start saving the better. Upromise makes it easy to save because you basically do it while you're shopping for everything else! Read our article with more information about how you can save for college easily by using Upromise. 
2. Holiday books to read to baby
No matter what holidays you celebrate, there's are terrific children's books about it. And while we're calling this a gift for baby, it's really for the whole family. You can read them to your baby together and start a holiday tradition you'll have for years to come. 
Speaking of reading to your baby, why not get a storybook that's personalized with your baby's name? Try one of these adorable ones that we found on the Tot and get a perfectly personalized gift for your new baby.
4. Extra socks, burp cloths, bibs, and onesies
You can never have too many socks, sleepers, onesies, burp cloths, bibs, hats, or swaddles, so you can always make a beautiful basket full of them and they make a very practical and welcome gift. 
5. A fancy outfit for holiday family photos
Even though the baby doesn't know what they're wearing, you do, and when it's time for holiday photos what could be better than a fancy outfit for everyone. Does the baby look good in their fancy outfit? Of course they do, and you're happy seeing them look so adorable. Check out Maisonette for super cute fashions for baby!
6. A lovey or cuddle toy
Every baby needs a cuddle toy, also known as a lovey. These help babies learn to self-soothe and they can become cherished keepsakes that your child will keep for years. Choose from one of these adorable toys we found on the Tot.
7. Crochet rattle
Babies love rattles, even though moms and dads don't always agree. Playing with sound and texture are great ways for babies to learn about the world. Check out these extra special rattles we saw on the Tot: We love the crochet, we love the animal shapes and colors. 
8. Activity Gym or "Busy Box"
Your baby needs floor time, whether on their back, or later on their tummy, and this cute activity gym on the Tot is perfect: it gives them something to look at, reach for, and it's great stimulation and as they gain strength and coordination.
9. Toy basket
As your baby grows they're going to need a big basket for all those toys you're going to buy them (and grandma and grandpa, too) so why not choose a lovely toy basket that goes with your nursery and your home? You're probably going to need a couple, actually – one for each room!
10. Custom Name or Initials Blocks
We love these custom name blocks you can order on the Tot with Baby's initials. They would make a lovely addition to any nursery. Maybe you need a couple for yourself, too!
10 Gift Ideas for Toddlers
Toddlers are so fun to buy gifts for, since they can enjoy the process of unwrapping and opening a box at this stage. Just don't be too disappointed when they enjoy the box itself almost as much as the gift that was inside!
Toddlers are just fun in general. They are exploring their world and learning so much about everything around them; and play is the way they learn. All the toys and objects and games you get them this holiday season are just part of that learning and exploring - and you all get to play together! 
1. Big bouncy ball
We love a big bouncy ball as a gift. First of all, it's hilarious to wrap it, and then once you unwrap it, you can immediately start having fun; no assembly required! Everyone loves bouncing a ball. Your toddler will love this gift, and it probably will be one of the least expensive and most well used toys you can ever buy. 
2. Toy kitchen
Kitchen toys are really fun. Kids get to pretend. They love to pretend, and pretending is really fun and a good way to learn. Pretending to cook and play with kitchen toys is a terrific game and we highly encourage it. 
3. Sensory puzzle ball
As they explore, toddlers learn to touch and feel different textures, and play different puzzle games, and this puzzle ball from the Tot is really fun for that.
4. Rainmaker
This rainmaker toy is super fun for a toddler; it's going to make really interesting noises and sounds, and it's going to keep them occupied for a long time. They can roll it, they can shake it, it can fall and make noise – and it's very cool. This may drive you crazy but your toddler will love it.
5. Climbing triangle gym
Young toddlers need to learn to climb, and climb safely, so this triangle apparatus is perfect for that. It's so much better than your bookshelf! LOL It helps them practice large motor skills, hand eye coordination, and it's low enough to the ground to be very safe. This climbing gym on the Tot is terrific!
6. Water table for outdoor play
If you live somewhere where it's warm enough to be outside at holiday time, then a water table is terrific. Kids love to play in water, and toddlers love to splash! This makes a very fun gift!
7. Pull sled
If you live where it's snowy this time of year, you may want to try this pull sled for toddlers. It's a great way to get out onto the snow, but without going downhill. 
8. Doll
Dolls, action figures, whatever you want to call them, kids love them - and they're a great gift idea. A doll can be fanciful or realistic, it's totally up to you. (And your toddler.) We love this baby doll on the Tot.
9. Musical toys
Musical toys are ideal for toddlers. They may not be ideal for you and your ears, but toddlers love them, and making music together is a great family activity. Playing music leads to dancing around, laughing, and being silly – and what could be better? 
10. Finger paints and craft supplies
Playing with crafts and paint is a wonderful way for toddlers to express themselves and learn about their environment. Set up a spot where it'll be easy to clean up the mess, because there will be a mess, and let your new little artist shine through. 
 10 Gift Ideas for New (or Soon-to-Be) Dads
Dads need gifts this holiday season, too! And we've got some great ideas for gifts for the Dads (and grand dads) in your life.
(yes, these pajamas would look great on Dad, too)
1. Matching pajamas set (this counts for the whole family)
Why not get a set of matching pajamas for the whole family? Just think of the cute family photos you'll be able to take, and there's no shortage of styles and colors to choose from.
2. Cozy slippers
How about a set of cozy slippers for the papa bear in your family? This will keep his toes warm and make him very happy. 
3. Robe
Why not get dad a robe to go with those cozy slippers? Then you can wrap him up in the robe and slippers, hand him the baby, and you go take a break. It's a win-win. 
4. Baby wearing sling or backpack
If you didn't already plan for this in your baby registry, it's a great idea to get dad a baby sling or baby backpack, so he can carry your little one around when you go out hiking or when you're at the farmers market. 
5. Coffee mug and special coffee
Dad probably needs a special coffee mug, either a stylish one, or one that's emblazoned with "World's Greatest Dad," so he can take it to work or show it off in Zoom meetings. And while you're at it, why not get him a pound of his favorite coffee, too. 
6. Phone charger hub for his desk
Whether his desk is in the other room or across town, dad probably needs a charging station and personal item hub for his desk, don't you agree?
7. Backpack/briefcase for work
Every dad needs a backpack or a briefcase to take all of his things with him when he goes off into the world. Depending on his personal style, he may want to get fancy or he may want it to be utilitarian, but either way he needs one, and now's the perfect time! 
8. Fitbod subscription
The threat of Dad Bod is real and we want to do our part to keep it from happening, so we are recommending a Fitbod subscription for all the dads in your life. This app is terrific for strength training and he can personalize the work out to fit his goals. The truth is, it's perfect for Moms, too. 
9. Cookbooks and let him cook for the family when possible
Does the dad in your life like to cook? Why not get him the latest cookbook from his favorite chef or Food TV personality, then let them cook dinner for the family. Is he more Guy Fieri or Bobby Flay? Whatever! Just as long as he's doing the cooking and we're not!
10. Bluetooth speaker
Whether he's on the go or off in his man cave, he probably needs a portable Bluetooth speaker so he can listen to his favorite tunes and podcasts. 
This is our holiday gift guide for pregnant moms, new moms, dads, babies, and toddlers. This article contains affiliate links to some of our partners and some of our favorite products. If you purchase via these links, we will be paid a small commission but you will be not incur any extra charges.