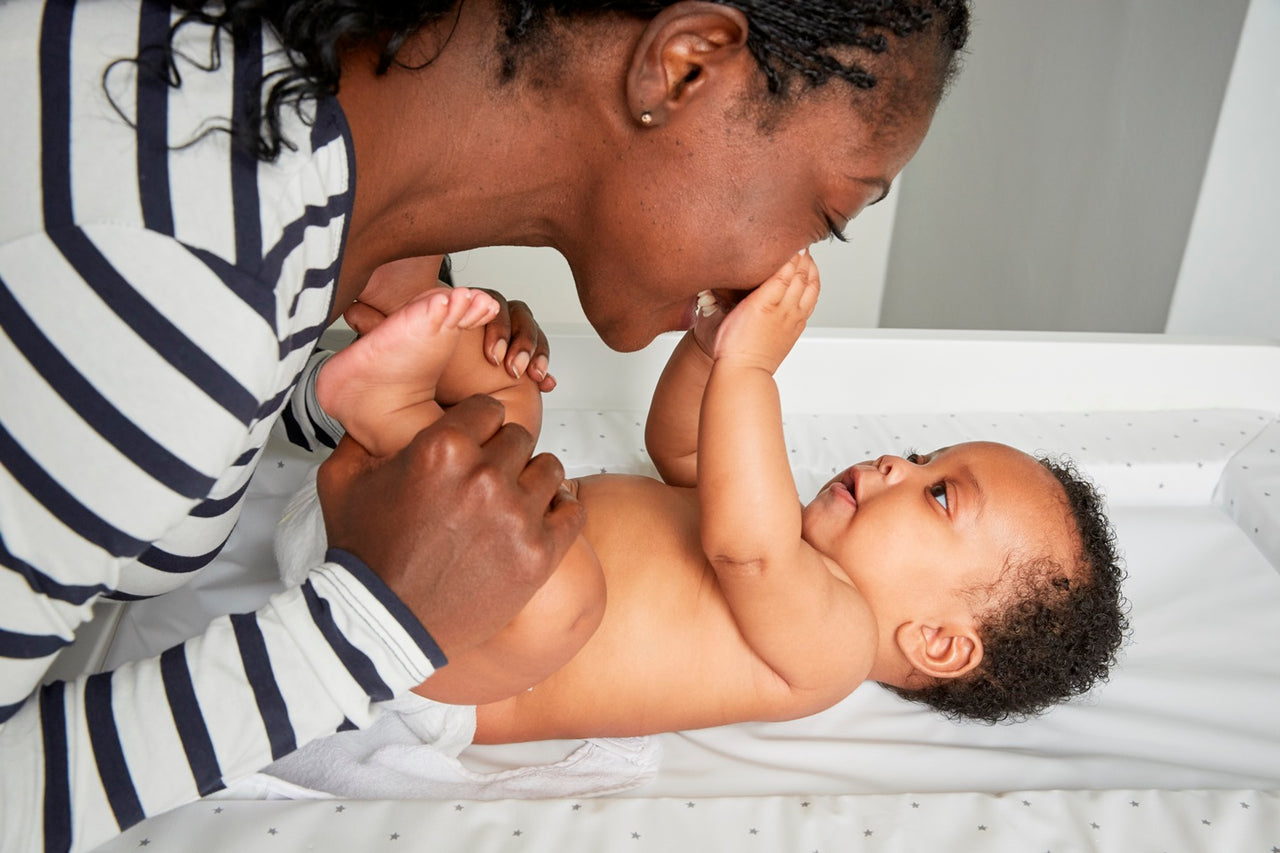 Become a pro at diaper changing with these 4 tips
Whether you're a seasoned veteran or expecting your first baby, changing diapers is never easy, and can be different with each child. Some babies don't mind having their diaper changed or will even sleep through it, while some will put up the fight of their life. Dealing with the latter? Don't fret -- following a few simple tips courtesy of WaterWipes can make the process go a little bit smoother each time. 
Be Prepared: Babies can be unpredictable, so when you leave the house, bring more than you need. More diapers, more wipes and even more patience. You'll be shocked to learn how often babies will need to be changed – their little bodies can be very deceiving, but since they are eating every 3 – 4 hours, they need lots of changes. 
Be Flexible: Diaper changing isn't always convenient. Changing a diaper in an accommodating restroom is nice, but sometimes you'll be changing your baby in the passenger's seat of a parked car, on an airplane or other inconvenient places. Portable changing mats are a must. 
Be Confident: During a change, things can get hectic – tears may be shed and there might be some screaming – but stay cool, you got this! Do what you can to distract and pacify them (small teething toys work well), but know that it's ok either way, because you've got a job to do: keep them clean.
Be Thorough: It's easy to rush through when changing on the go, but it's important to thoroughly wipe their gentle skin, especially when changing multiple times per day. Don't skip the folds and creases. Using a gentle, pure wipe like WaterWipes will take care of business and leave your baby's delicate skin clean and fresh. 
WaterWipes are the World's Purest Baby Wipes made with 99.9% water and a drop of fruit extract. WaterWipes were founded by Edward McCloskey, a concerned father looking for a better baby wipe after discovering his newborn suffered from severe diaper rash and sensitive skin. When he couldn't find a baby wipe without any potentially harmful skin irritants, he created WaterWipes. Designed to be gentle on a baby's delicate skin, WaterWipes are awarded the National Eczema Association Seal of Acceptance.
WaterWipes can be found in-store or online at Target, Amazon, Walmart and other national and local retailers. Click here for a $1 Off coupon at participating retailers.