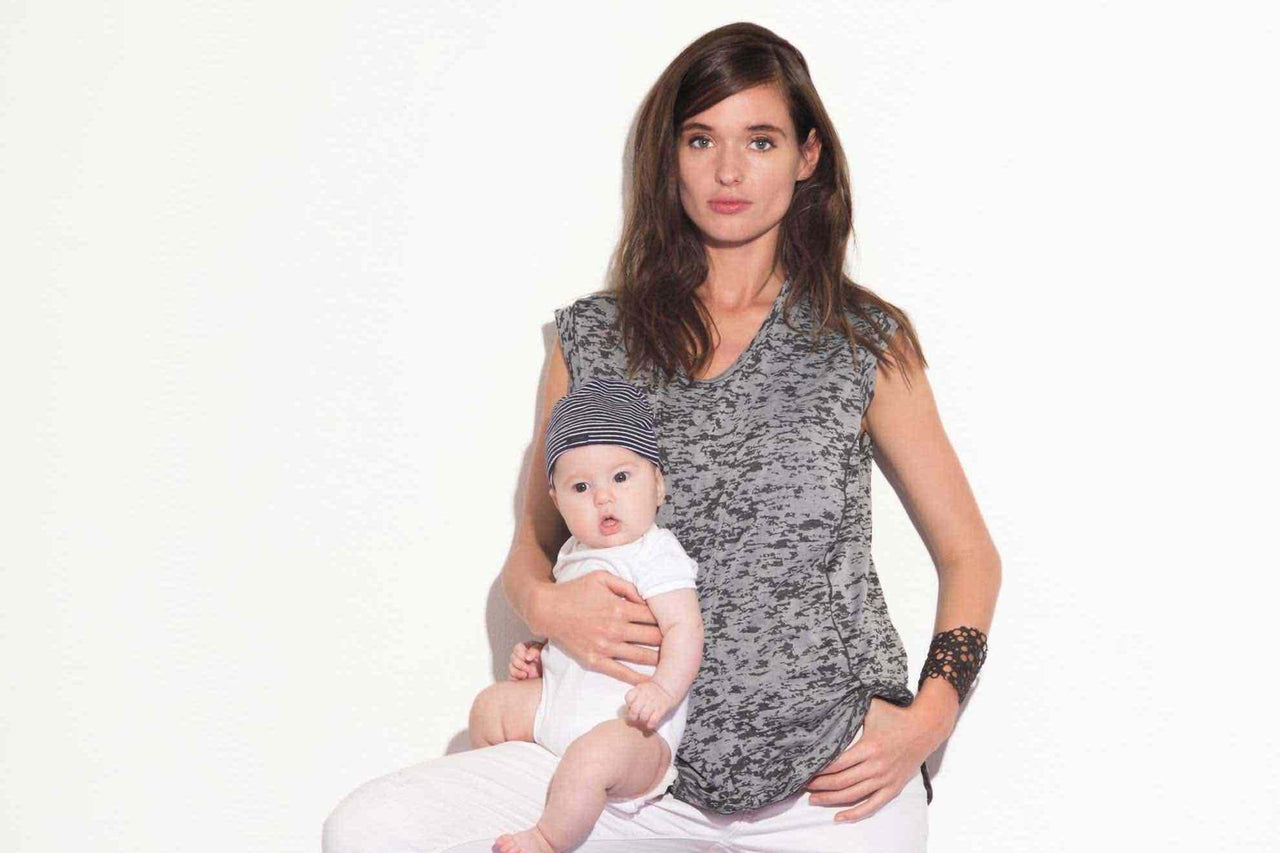 Stay stylish when breastfeeding with 3 fashion tips
Hello new or expectant parent! 
Maybe you don't quite fit into your old clothes yet and you don't want to spend another day in your maternity wardrobe (made to show off the bump!). 
Making your wardrobe work for breastfeeding is definitely doable. But some days, you have a lunch or party to go to (with baby in tow of course!) and you want something that will look amazing. Something that you don't have to worry about how you're going to breastfeed. 
And now, here are three fashion tips we live by. And because, as we've already established, we don't believe in changing your style to nurse, these apply to whatever life stage you're at.
Redeem your FREE Newborn Sample Box here!
1. Know your body and what looks good on it.
Sure, those off­the­shoulder tops are adorable and that high­waisted A-­line skirt to die for. But does it look good on you? As we get older we have a natural tendency to move away from wearing clothes because they're trendy and choose styles which actually look good on us. This is a good thing. There are so many designs out there, not all of them are right for us. And when you've just had a baby, this is doubly important. Getting to know your new body and what works with it is key. 
2. Mix and match.
Who can afford a designer wardrobe? The key is to pair inexpensive mass retail items (think H&M or Zara) with one or more unique pieces from designers you love. The result is effortless chic without breaking the bank. So maybe it's a Century 21 tank top paired with Sandro jeans and cute flats you got in a flea market. Or an Allette dress with a pair of cool Urban Outfitters loafers you got on sale and a H&M tote. Invest in a few items you love and play around with your wardrobe.
3. Take good care of your clothes.
So, this one often gets overlooked but so true. How many time have you seen a girl wearing a super cute top but it's so wrinkled it looks like she pulled it out of a bin at the Salvation Army and threw it on? If you don't take care of your clothes, they won't take care of you. Obv you've just had a baby and the last thing you feel like doing is ironing your top which will just have to be washed again in a few hours once baby feeds.
If you look good, you'll feel good. And if you feel good, baby will also feel good. It's science.