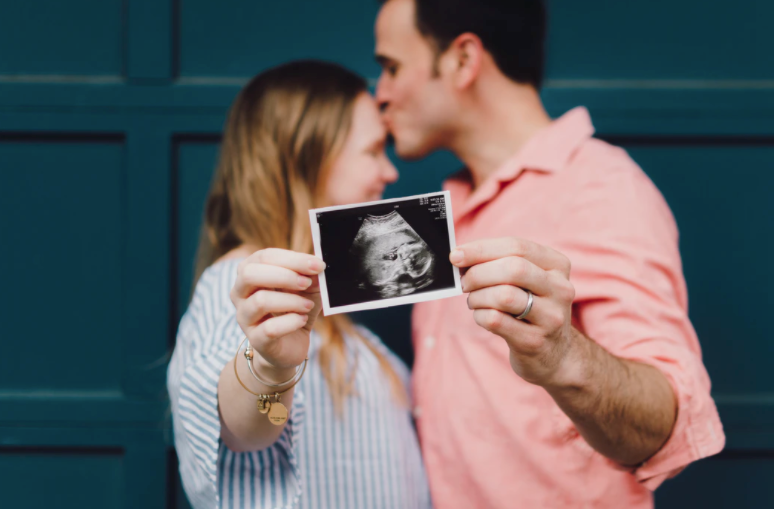 Should I take a Babymoon?
What do you do on a Babymoon?
So you're thinking about a Babymoon but you're not quite sure what to do. We get it. You have a lot on your mind in preparation for your baby. Should you keep it local or head somewhere tropical? Do you want a little bed and breakfast in a small town or are you imagining lounging on the beach?
As Babymoons have grown in popularity, you may even have heard about the Royals, Meghan and Harry, taking a ritzy trip to Hampshire, England, spending a whopping $13,000 on a night in a 5 star hotel. Wow. 😲  But no fear! It doesn't have to be as lavish as the royals.
There are so many options and we're here to help you break down the decision whether you want to plan something big or you're working with a budget!
What is a Babymoon Trip?
A Babymoon can be a great opportunity for you and your partner to get away together and head somewhere peaceful in anticipation for your little one to come. Let's face it: having a baby will change things in your life, so many couples use this as a time to strengthen their bond.
As opposed to a "Honeymoon," which is where the name comes from, and which is traditionally a chance for a couple to take a first trip together to "launch" their marriage, a Babymoon is when a couple can take a trip together, just the two of them, before their child is born. Because once that happens, there will be more than two of you traveling for a while!

When should you go on a Babymoon?
The American College of Obstetrics and Gynecology guidelines suggest it is safe for most pregnant women to fly up until their 36th week of pregnancy. But for some women, traveling that close to her due date would not be as comfortable. 
Some couples want to keep things as safe as possible, and tend to plan their trips for earlier in the pregnancy. An earlier date also means you may be able to be more active, if that's the kind of trip that appeals to you. Whatever kind of Babymoon you're planning, it's a good idea to talk with your care team before booking a flight.
Top Destinations for Babymoons
Every one of these US destinations sounds fabulous and we all want to go! Use this list as inspiration for your Babymoon plans - or for any other romantic getaway.
Maui, Hawaii

Palm Springs, California

Bend, Oregon

Vail, Colorado

Door County, Wisconsin

Taos, New Mexico

Catalina Island, California

Savannah, Georgia

Sedona, Arizona

Jackson, Wyoming

Seattle, Washington
Babymoon Ideas!
1. Go On A Mystery Trip
Want to get in one last wild adventure before having to pack car seats and cribs? 
Book a mystery babymoon! Give yourself a break from looking after everything and let the pros set in to take care of it all.
Not only do you get to leave the planning, fussing, and details to someone else. You'll also enjoy the magic alongside your partner - just like parenting. 
2. Road Trip
Is there anything better than the freedom of the open road? Getting in the car (or renting a car) and hitting the road can be a fun way to enjoy each other's company and spend quality time in peace and quiet (or doing passenger seat karaoke). 
Check with your ObGyn to make sure you are good to go on a road trip, choose a couple of spots you've always wanted to see and chart a course! And don't forget to make impromptu stops at all the road-side attractions, antique stores, and home-made pie stands en route!
3. Go Small (Towns)
If you live in a big city, getting away from the hustle and bustle and out into the charming towns nearby can be just the change of pace you need. Book a small cozy spot to rest and get some fresh air!
This is an especially good option for people who might want to wait until later in their pregnancy to travel. By staying closer to home, you're close to your care team if you need them.
4. Bright Lights, Big City
Going to explore a big city can be an exciting change of scenery no matter where you live. 
Check out the Las Vegas Strip, catch a Broadway show, or stroll the Venice Boardwalk in Los Angeles. Exploring a new city and taking in the sights gives you lots of time to enjoy each other's company.
5. Make it a Staycation
Let's face it: it can be hard to enjoy all the great features of where you live. 
With work, social obligations, and all the other stresses of life getting to the museum, theater, or that amazing new restaurant usually gets bumped to the bottom of the to-do list. 
That's why a staycation babymoon is just the ticket! You get to do all the things you've been putting off without having to rejig your whole calendar.
For a staycation babymoon bonus, give yourself a break and book a hotel room. Better yet, get a new perspective on where you live and find a hotel close to all those fun activities you and your partner talk about doing "someday."