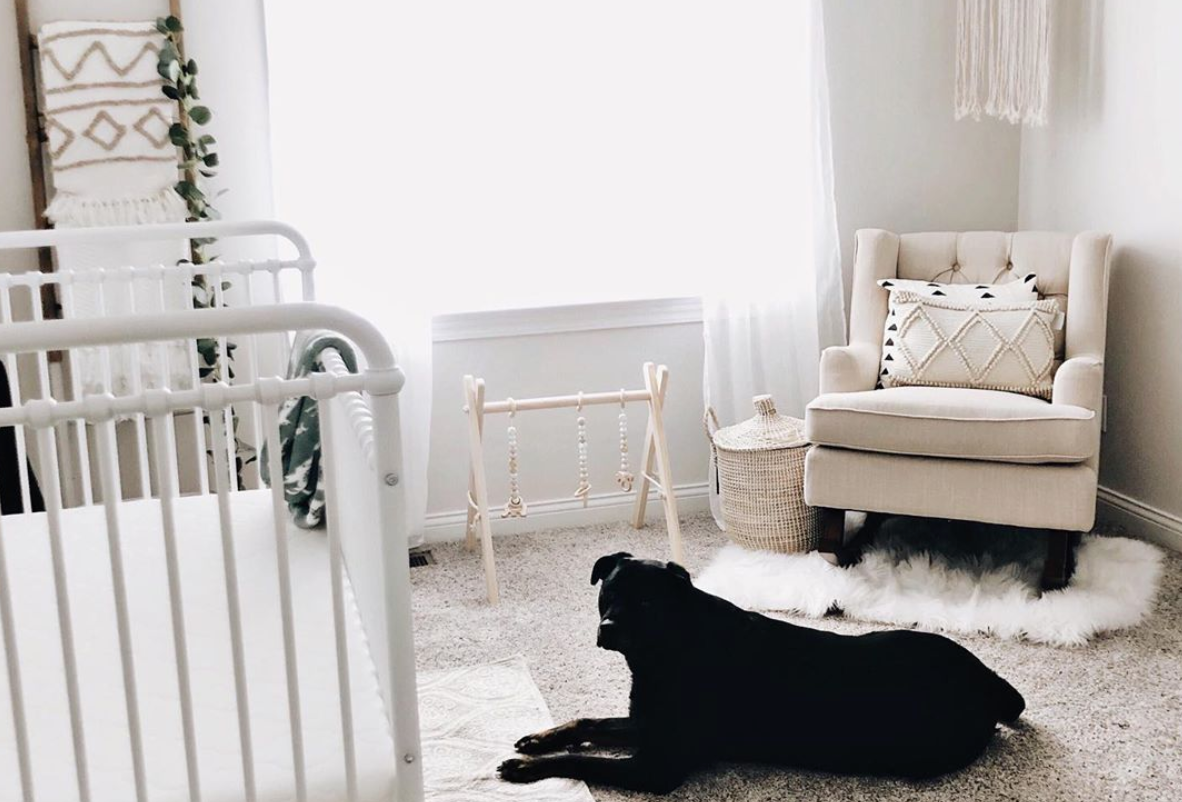 Nursery Interview with Lisa of @our_modern_farmhouse

NAME: Lisa Marie @our_modern_farmhouse
AGE: 28         
KIDS: 1 baby boy
WHEN DID YOU START DECORATING YOUR NURSERY?
I started decorating the nursery around 4 months before his due date
WHAT OR WHO WAS YOUR NURSERY INSPIRATION?
My nursery inspiration came from pinterest and pieces I found in the stores
WHAT LOOK/FEEL WERE YOU GOING FOR WHILE DECORATING YOUR NURSERY?
Neutral, clean, safari, boho, wood tones, pops at greenery.
WHAT IS THE THING YOU CAN'T DO WITHOUT IN YOUR NURSERY?
Dresser/changing station, crib
WHAT DO YOU MISS IN YOUR NURSERY?
Newborn clothes that he has already grown out of - they grow so quickly!
WHAT ARE SOME OF YOUR FAVORITE NURSERY SHOPS AND/OR BRANDS?
- Decor: Marshall's, Homegoods, TJ Maxx
- Crib: Million dollar baby classic
- Mattress: Newton living
- Dresser: Ikea hobby lobby
WHAT DO YOU RECOMMEND TO NEW MOMS WHEN DECORATING THEIR NURSERY?
- Keep in mind when picking a theme/style that they can grow into
- Invest in versatile pieces
- Don't feel pressured to finish before the baby has arrived!
- Shop first to get inspiration
- Measure spaces before shopping and make a to-do list