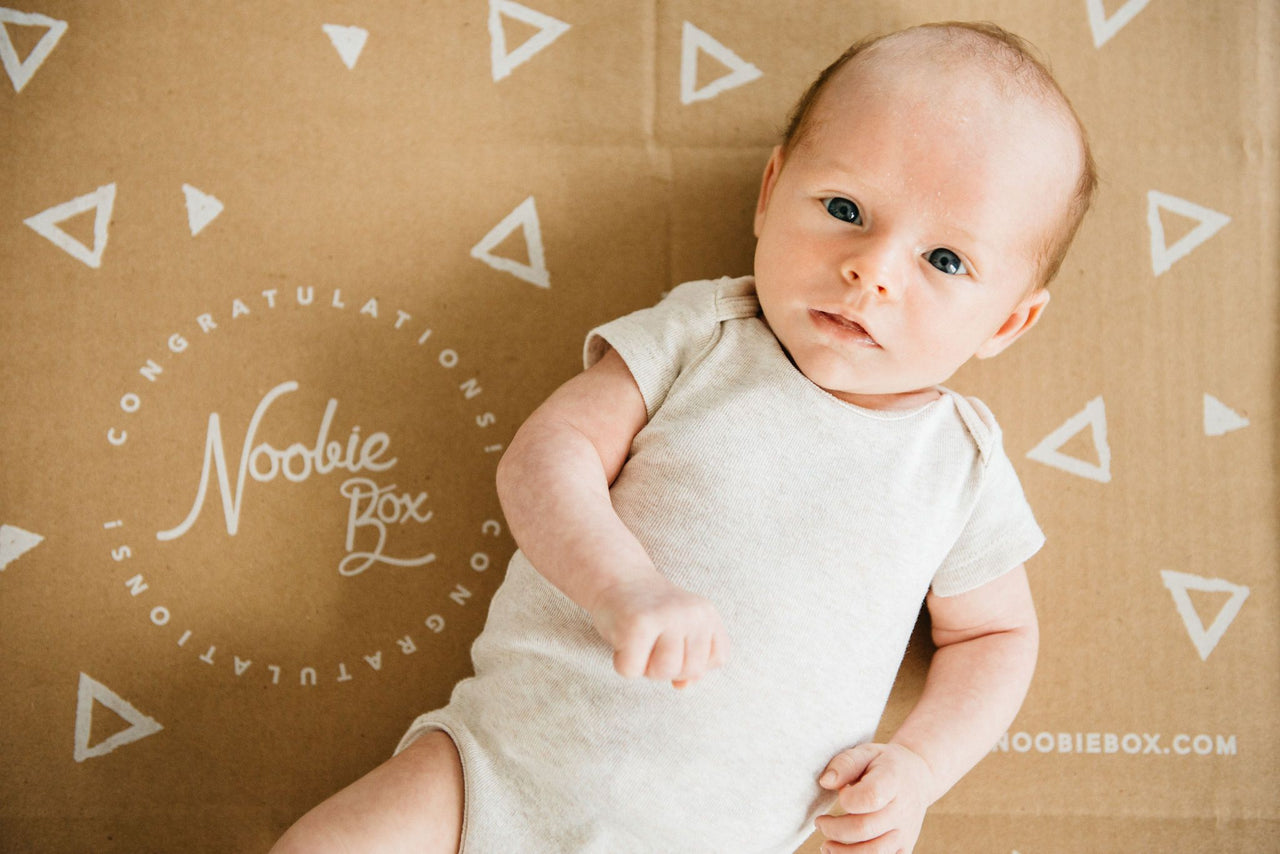 Introducing the Newborn Sample Box!
The Newborn Sample Box is the very latest from Noobie Box! Filled with essentials for life with an infant and for 4th Trimester and Breastfeeding support for Mama!
This exclusive new box will only be available for a limited time, and makes a perfect gift for a friend, a family member, or for yourself!
This free Noobie Newborn Box is a one-time redemption. No subscription - no strings attached! You'll only pay $12.95 shipping.
Newborn Essentials
Your new baby needs you now more than ever! And while the most important thing you can give them is your love, there are some things in our new box that will come in handy! We hope you'll try these samples and find new brands to love!
Kudos Diapers
There's no getting around it, babies use a lot of diapers, and finding the one that's right for your baby's bum is important. We've partnered with Kudos to bring you a sample set of Diapers to try out. 
Water Wipes
There will be messy moments when you have a baby, but this handy Travel Size sample pack of Water Wipes will help keep things clean! Take it from us, you'll never have enough wipes on hand.
Just think about the word "pacifier" for a minute and you'll understand its value: to calm, to soothe, to make things better. And this Flexy Pacifier from Nanobébé will really do the trick.
See the latest products in the Newborn Sample Box here on the products page >>>>
Special Offers and Cool Perks, too
We wanted to make the box special, so we're adding a bunch of special offers from our partners and brands we love, as well as some exclusive perks for Hey, Milestone Insiders! We hope you check it out!
Redeem Your FREE, Limited-Time Newborn Sample Box while supplies last!