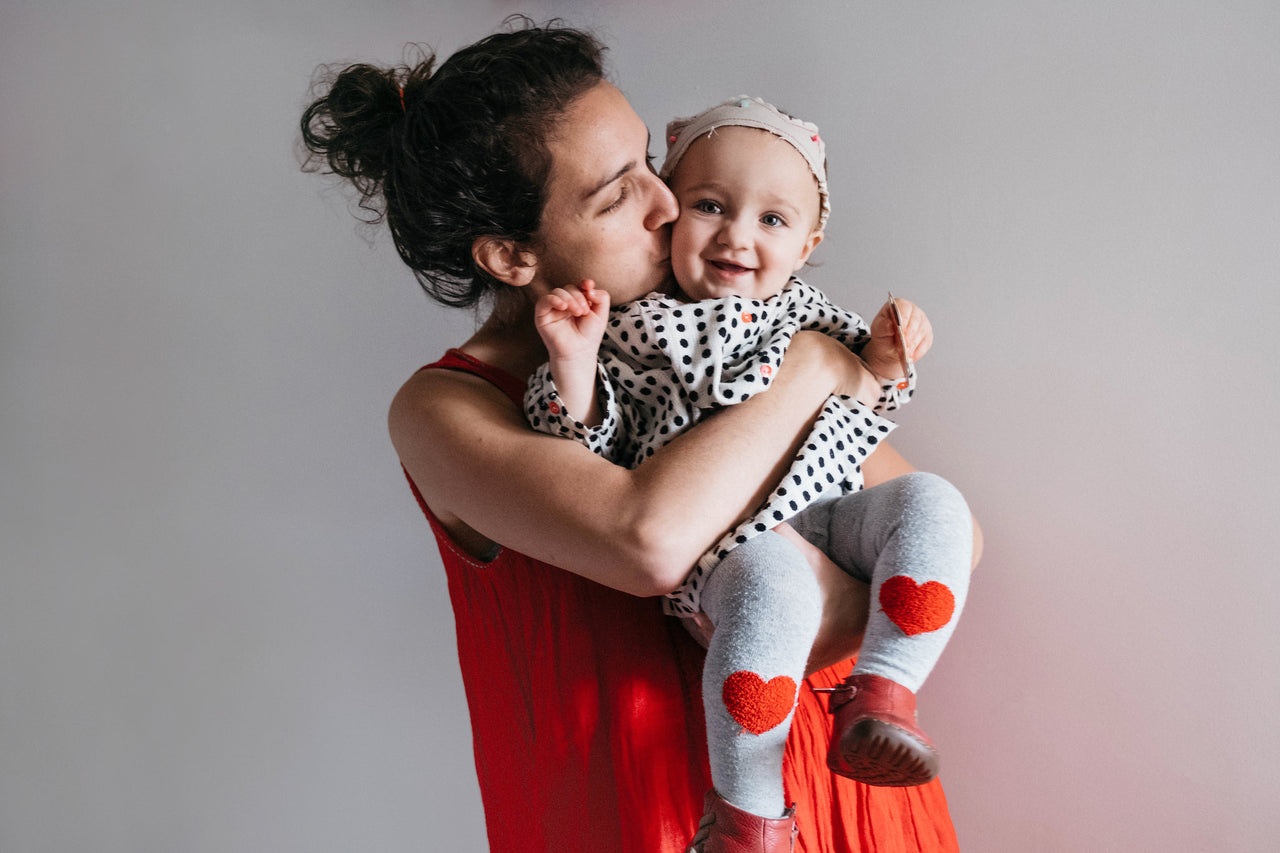 Mariliana Arvelo on the spot for an interview about early motherhood
Name Mariliana Arvelo
Occupation Photographer - Owner Stylish & Hip Kids photography
Baby Anaya, 16mo
What was one of the best moments in your pregnancy?
When I was about 7 months pregnant, we went to a Broadway musical. She danced in my belly through the whole show. I knew I had an awesome baby with lots of rhythm inside of me. 
What do you wish someone had told you about having a newborn?
The first two weeks were the hardest. I was afraid of everything. We have a friend who is a midwife and was pretty generous about picking up the phone when we were panicked. She was a therapist to us, and kept encouraging us to have faith that our daughter was strong and healthy. Having faith in the human body was probably the best advice we could get. That said, everything is so new that it's really hard to distinguish the moments when you should be having faith and when you should be calling the doctor. 
What's the one thing you can't live without?
OK, so we probably could have lived without it, but the Zutano booties were pretty awesome and one of those things that we wouldn't have thought to get had someone not gifted us a pair. They kept her feet warm in the winter, were super easy to put on and take off, and didn't fall or get kicked off like the other socks we had. It feels kind of silly now, but I just remember being amazed at how what would seem like such a meaningless product could make me so happy. Of course there are other more obvious things like the Rock N Play (or maybe the best answer—my family). 
What's your favorite part of being a mother?
Getting to play with my daughter and seeing her laugh. I love that we get to be silly, and dance and sing and just play for hours. 
Do you have a typical mom anecdote that makes you smile?
When she comes to a photoshoot and wants to be my assistant—she'll grab my reflector and want to help out (and of course she wants to pull everything out of my camera bag). She's pretty cute.