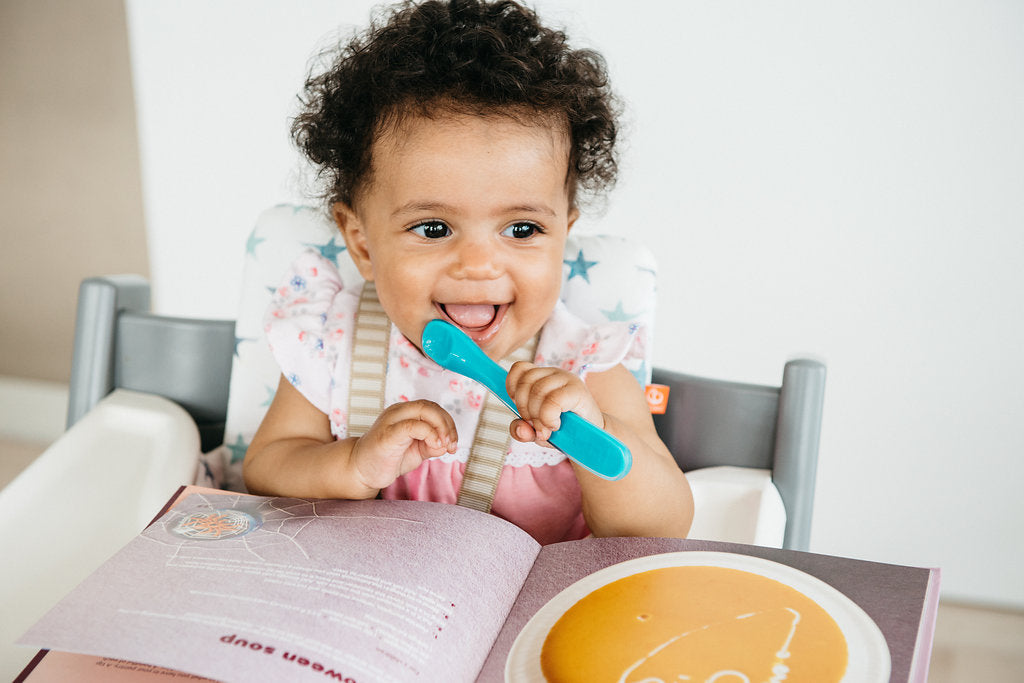 Leek, Sweet Potatoes and Kale Baby Puree Recipe
Has your baby started solid food yet?
This is such an exciting milestone and good news: it doesn't have to be stressful and/or overwhelming.
Once you have introduced a couple of veggies already, you can make super easy & healthy recipes. Here is one of them made with 3 great veggies: Leek, Sweet Potatoes and Kale! This delicious puree will not only provide essential nutrients that your baby needs, but it will also awake your baby's taste buds!
You will need:
- 1 medium sweet potato
- 1 leek
- 4 leaves of lacinato kale (also called dinosaur kale)
- 1 tablespoon of olive oil
How to make it:
- Clean the veggies
- Peel and dice the sweet potato
- Discard the dark green parts of the leek and slice the white and bright green parts
- Trim the stem of 4 leaves of lacinato kale & chop them
- Place all the veggies in a steam basket and steam for 8 min
- Blend with 1 tablespoon of olive oil and 1/4 cup of the cooking water
Bon appétit!
Yield: about 14 ounces
Age: 6 months +
Tip: if you want to add some protein, you can steam along & mix 1 ounce of fish or meat.
At Petit Gastronome, we believe that when children taste a pure palette of foods at a young age, they develop a healthy eating palate that will last a lifetime! But we also know the hassle of making meals every day.
We are on a mission to make home cooking for baby and their family easy by offering convenient frozen organic purees so you can spend less time cooking and more time bonding with your baby! 
Follow us at @petitgastronome on Instagram for more tips, recipes, and updates about our product launch
 #tasteeducation