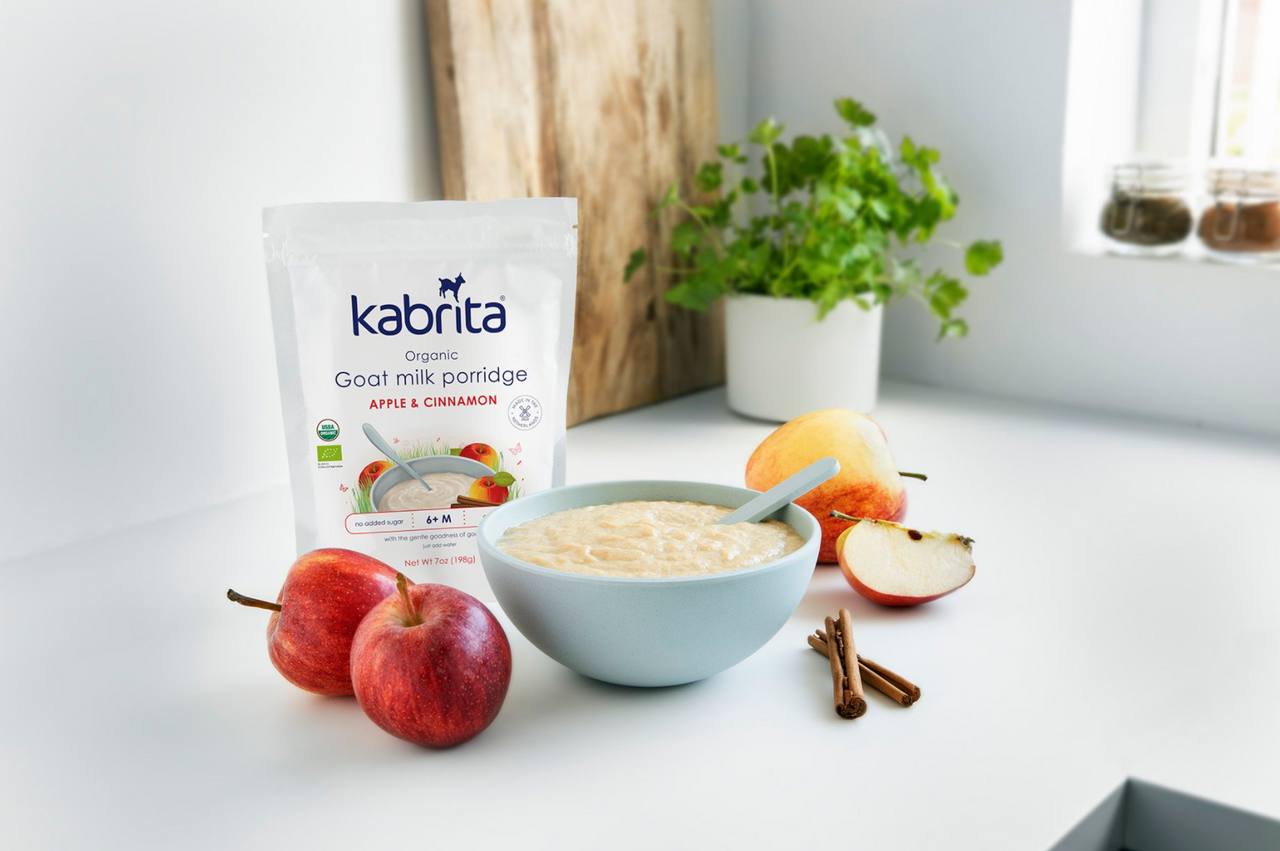 Kabrita USA - The Goat Milk Porridge Moms Are Talking About!
Meet Kabrita USA! The newest addition to our FREE Baby Food Sample Box!
You may have heard rumblings from your mom friends about Kabrita USA's Goat Milk Porridge as the alternative to cow milk products for a healthy source of nutrients for baby's with sensitive tummy's... and the hype is real! Their Goat's Milk Porridge is packed with vitamins and nutrients, easy to prepare and (best part) has no added sugars!
We only sought out the most innovative, clean and nutritious products to be a part of this sample box, which made Kabrita USA the perfect fit. Their mission is to empower parents to nourish their children with confidence and, as a brand run and led 100% by moms, they have the highest of standards when it comes to what foods your little one's consume.
Whether you're just beginning your solid food journey with your baby or you are learning to navigate getting healthy foods to your picky toddler, Kabrita USA is a healthy and delicious option. Redeem your FREE box today to give it a try!