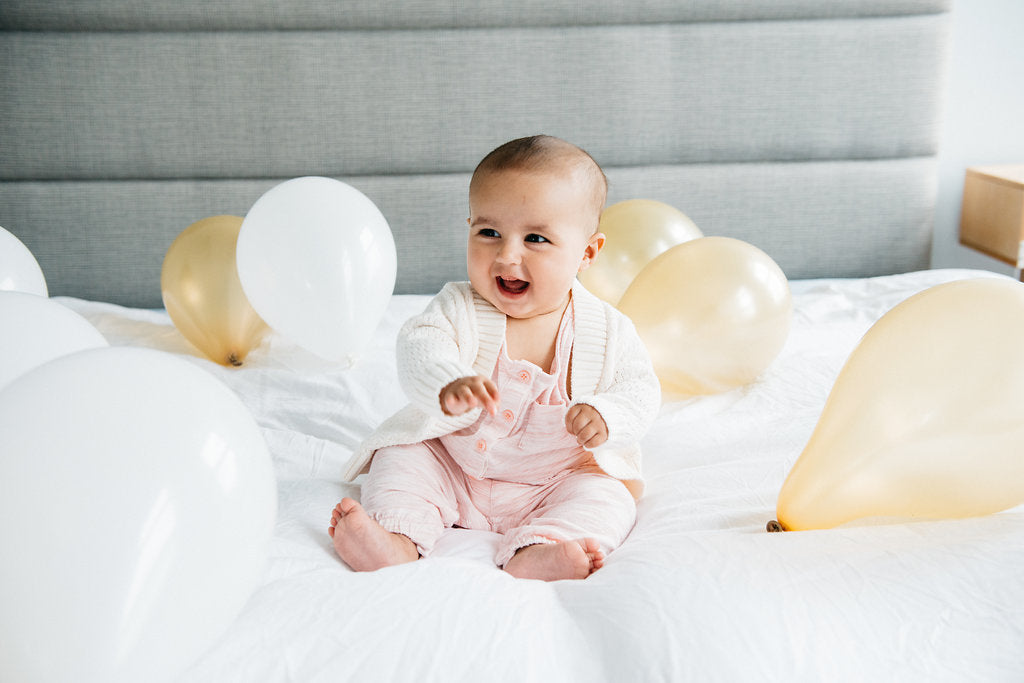 10 tips on throwing an epic first birthday party
First smile, first time rolling over, first tooth, first time sleeping through the night (yea!) and maybe even first steps – it's been an unforgettable year. 
Prep in advance. Make a guest list, send out invites, and choose age-appropriate food and games. 
Make it about her. Celebrate the things your baby loves. Create a custom party theme based on her favorite book, toy, or TV show. That surely will make her smile too!
Pick a time that works with the birthday boy or girl's nap schedule. You want to make sure she's well-rested enough to enjoy her first birthday party. Bonus points if you can rest beforehand too.
Charge your phones and camera. You can also assign a photographer for the event so you can be fully present for playtime – and in the photos with your baby!
Small cakes for small hands. Cupcakes are more manageable for babies. And if you have the time, you can get a big cake for the adults.
Bibs for the babes! Isn't she cute all dressed up in her birthday finest? Have her and her friends ready for the potential mess of a birthday cake! 
It's ok to be a little selfish. Consider putting the food out in a self-serve spread so that you can enjoy the party and spend time with your baby. It's your party too!
Give your baby some downtime. With all the attention, the star of the day may need to retreat for a bit. If you know your baby won't be able to rest during the party, keep it short and sweet to avoid over-stimulation and breakdowns.
Be part of the fun. Get ready to play with the kids. At this age, kids don't play with each other; they need a little help from adults. What about a group chicken dance?
Last but not least, enjoy the moment! The first birthday is a huge milestone. Take a moment to celebrate how far you've come. Happy birthday!
And now it's time to celebrate! Redeem your free Newborn Sample Box here!