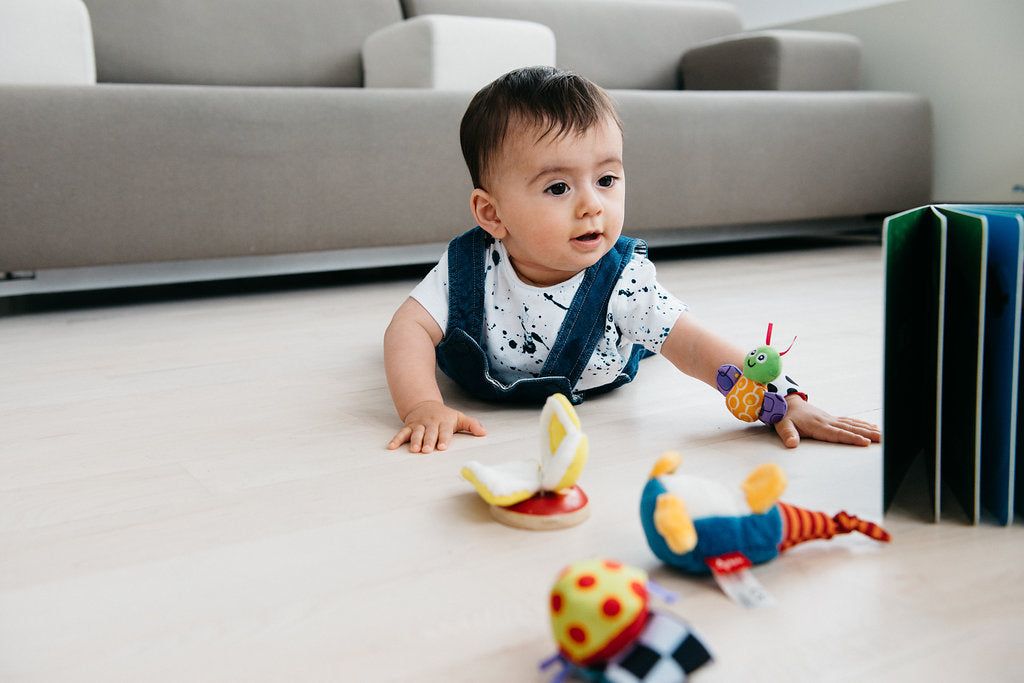 10 tips to play with your bundle of joy
Playing with your baby is super important, and it's also a lot of fun!
Playtime is essential. It's how your baby gears up for all those physical and cognitive milestones you've been waiting to record in your baby book. Encourage her to play by rolling on the floor with her or challenging her to games.
Playtime is your time to bond with your baby. Take advantage of it! Playing together builds trust and creates a secure bond that will last forever. 
Know when it's a good time to play. Playtime is more productive when your baby is well-rested. Watch for signs that your baby's tired and ready to stop playing. Is she turning away from you? Looking elsewhere and avoiding eye contact? Time for a break!
Stimulate your child's senses. Babies explore new objects with their eyes, hands, and mouth to discover how things work and what they do. Offer interesting objects for your little one to see, touch, and chew. 
Make everyday routines playful. Tickle your baby when you change her, or give her a massage just before tucking her into bed. Playful touches make routine tasks more enjoyable.
Encourage communication. Talk to your baby, give her time to respond, and talk back when she babbles or coos. That's how she learns to communicate!
Read books together. Show her books and read them to her. Read her favorite ones over and over again. You child is never too young to be read to.
Choose age appropriate games. Your baby is developing at an incredible rate. At times, she may seem to acquire new skills overnight. Find games that encourage her to make the most of her newfound abilities. 
Make sure your baby's play space is safe. Cover sharp corners, lock your cabinets, and prevent your baby from accessing stairs. You should be able to get a drink or go to the bathroom without worrying about your baby's safety. 
Be prepared to play again. And again

.

Repetition is crucial to your baby's mastery of skills. Once they've mastered a skill, they'll move on to new challenges – and so the learning continues!